meet Dr. Melissa D. Horowitz
Melissa Horowitz, PsyD, Director of Clinical Training, Eating Disorders and Weight Management Program. Dr. Horowitz is a licensed psychologist in New York and Florida and is certified by PSYPACT to provide telehealth services to clients in states participating in PSYPACT.* Dr. Horowitz is an expert in treating adolescents and adults across the lifespan using cognitive behavior therapy (CBT). Dr. Horowitz specializes in the treatment of eating disorders (binge eating disorder, bulimia nervosa, anorexia nervosa), body-image concerns, and weight-management. She also specializes in the treatment of mood disorders (depression, bipolar disorder), anxiety disorders (generalized anxiety, social anxiety, separation anxiety, panic disorder, phobias), and obsessive compulsive and related disorders (trichotillomania, skin-picking, body-dysmorphic disorder). Further conditions treated by Dr. Horowitz include attention deficit hyperactivity disorder, insomnia, grief, procrastination, perfectionism, and substance misuse. Dr. Horowitz also provides psychological support following a diagnosis of a medical condition. Dr. Horowitz has been intensively trained in dialectical behavior therapy (DBT) and previously provided comprehensive DBT treatment. Dr. Horowitz is not currently offering comprehensive DBT treatment; however, she continues to incorporate DBT principles and approaches into therapy when indicated. 
Dr. Horowitz received her B.A. in psychology from the University of Massachusetts at Amherst, and received an M.S. in clinical health and counseling psychology as well as a joint M.S. and PsyD in clinical psychology from the Philadelphia College of Osteopathic Medicine. In addition to her formal academic training, Dr. Horowitz completed externships at the Beck Institute for Cognitive Therapy and Research, Hahnemann University Hospital/Drexel University Department of Psychiatry and Medicine – Neuropsychology Division, the University of Pennsylvania Center for Weight and Eating Disorders, and the American Institute for Cognitive Therapy (AICT). Dr. Horowitz completed her psychology internship at the Waianae Coast Comprehensive Health Center (WCCHC) in Waianae, Hawaii, and her postdoctoral fellowship at Cognitive and Behavioral Consultants in White Plains, New York. Prior to joining AICT, Dr. Horowitz was a supervising psychologist in the Behavioral Health Department at Kings County Hospital Center in Brooklyn, New York and an adjunct faculty member in the Department of Psychology at Iona College in New Rochelle, New York. 
In addition to treating clients, Dr. Horowitz is a visiting scholar and clinical psychology supervisor at Columbia University, Teachers College, where she supervises doctoral students in the psychology program. Dr. Horowitz has presented on CBT topics nationally, and has been quoted in publications such as Weight Watchers Magazine, Shape, and Headspace. Dr. Horowitz is a member of the Association for Behavioral and Cognitive Therapies, the New York State Psychological Association, and the Academy for Eating Disorders. Dr. Horowitz is a TBHI Board Certified Telehealth Professional Level II. 
* PSYPACT States: Alabama, Arizona, Arkansas, Colorado, Commonwealth of the Northern Mariana Islands, Connecticut, Delaware, District of Columbia, Georgia, Florida, Idaho, Illinois, Indiana, Kansas, Kentucky, Maine, Maryland, Michigan, Minnesota, Missouri, Nebraska, Nevada, New Hampshire, New Jersey, North Carolina, North Dakota, Ohio, Oklahoma, Pennsylvania, Rhode Island, South Carolina, Tennessee, Texas, Utah, Virginia, Washington, West Virginia, Wisconsin, and Wyoming.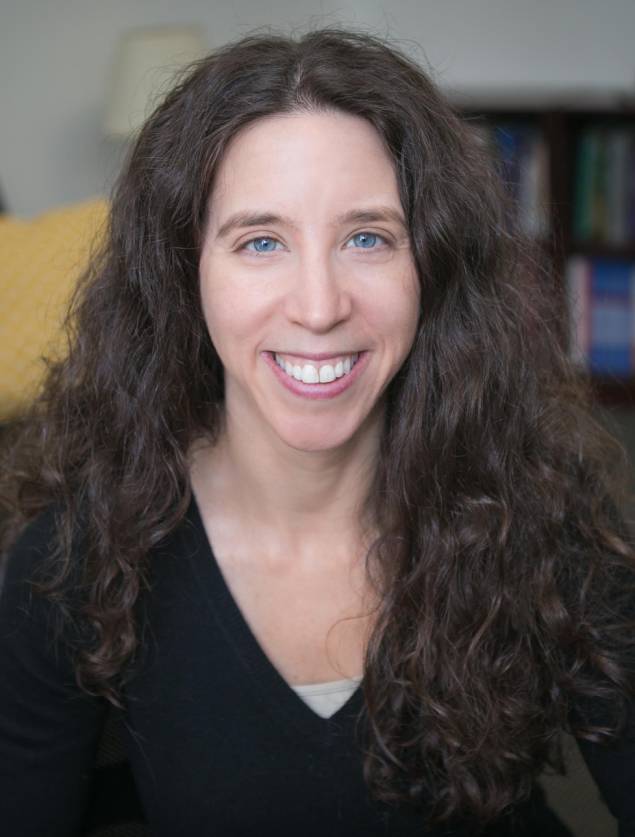 The AICT
Cognitive Therapy
Podcast
Substance Abuse Miniseries by